Bonjour de Paris ... 
Chers Amis, 
We are on day 20 of quarantine. Our last gig which was March 14th in a very sparsely populated Parisien club. Around the second set I was just beginning to feel sick. I wasn't sure what it was. I had chest congestion, a headache and later that night I would get very intense muscle pain to the point that it wasn't possible to sleep. The next day was the first day of quarantine in France. The thing was that during the next few days I was mostly just annoyed that I wasn't feeling great but aside from a few daytime naps I was up and doing things around the apt. The evenings were a different story. At night the muscle pain was pretty intense. After about six days I was back to feeling the normal aches and pains that I have become used to at this point in my life and the other symptoms were gone. Fortunately Leslie has stayed healthy thus far. In any normal time I would have said that I had some type of flu virus, and that is very likely what I had, but it wasn't like any other flu I've had in the past and if in fact it was the COVID-19 virus based on what I've seen I must have had the lightest form possible. 
So beyond that episode I am on a steep learning curve in order to learn to teach my classes remotely.  I am spending four or five times the amount of time to accomplish what I normally can do in the 6-7 hours I had weekly in the classroom. This is a poor substitution by my account but it is the only way possible to finish this trimester. I doubt we will be back in business at the college before June and so this is the way forward.  One thing stays the same, the students who did quality work in the classroom continue to take their work seriously and then there is the rest who run the gamut.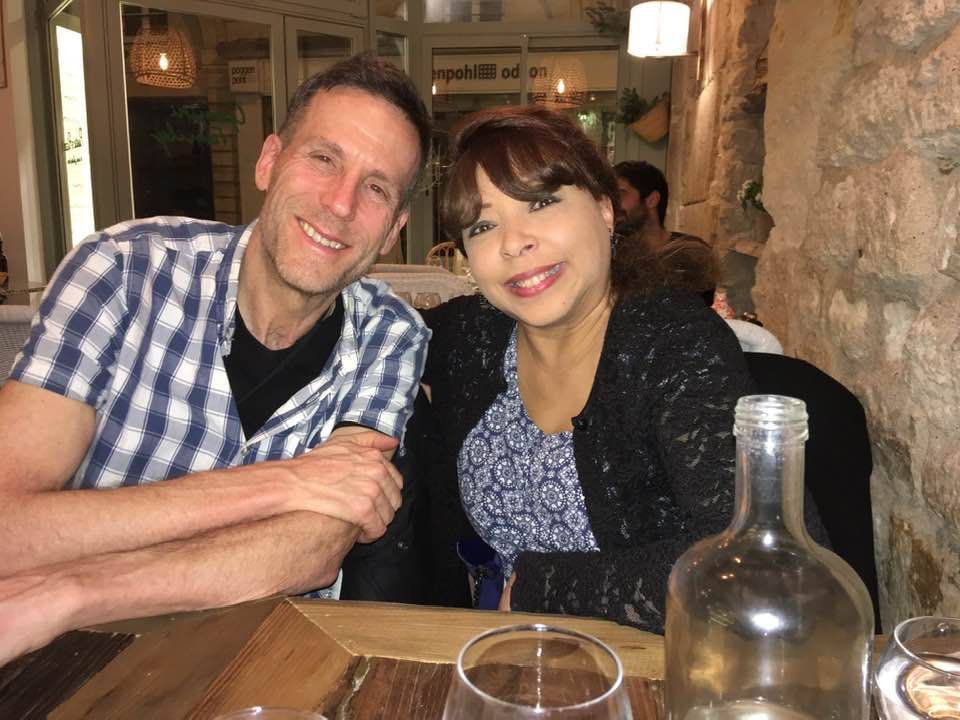 The weekend before the quarantine our long time friend Louis Durra, L.A. pianist now living in Berlin, came to Paris to play a couple of concerts and we happened to be able to hang for a meal. 
Work is non-existant, but I have really been enjoying playing solo piano in our home.  We have had most of our summer concerts cancelled which is a bit disconcerting. We had been planning a short tour of the East coast beginning this August in New York but that has been postponed. The jazz cruise that we were scheduled to be on right now was rescheduled for early June.  We decided along with many other artists that it was just too difficult to know if we would feel safe doing it then so we opted out. (Two more weeks of work gone.) It's funny because I used to love traveling to play concerts around the globe but this past year we've done pretty well staying busy in Paris and without realizing it I've come to be a home body. So now when we have had to leave home to work (which is less and less) I don't find much joy in anything but the concert. At the moment I'm liking playing at home so much that once it is safe for Paris to open again I'm afraid that I won't even want to walk to work here!  So I need to find a way to get people to pay me to stay home. 
Leslie is handling everything in stride like she usually does.  She is the person you want in the trenches with you when it really counts. She spends a part of her day online reading and researching things that interest her. She occasionally watches an old (and I mean old) movie or she checks out some music. We have been taking turns cooking and doing the shopping although due to the amount of time I spend trying to learn to teach online she goes out shopping more than I.  We haven't done the hoarding thing simply because we don't have space to store whatever we would be hoarding.  So about every third day one of us makes the 2 minute walk to shop for groceries and then like most everyone else we spend the rest of our time at home.  When we do go out, with the exception of one or two other people, the street is empty.  It is strange because there is no traffic or street noise and normally there are more people working in the store than there are customers.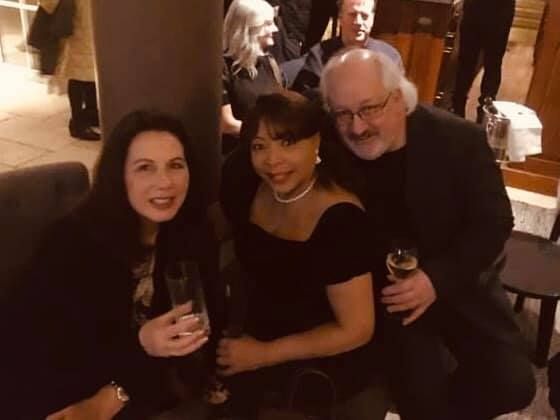 Our L.A. friend Karla Ross was able to catch a couple of gigs in Paris at Sunside Jazz Club and Café Laurent.  This is after our second set at Café Laurent.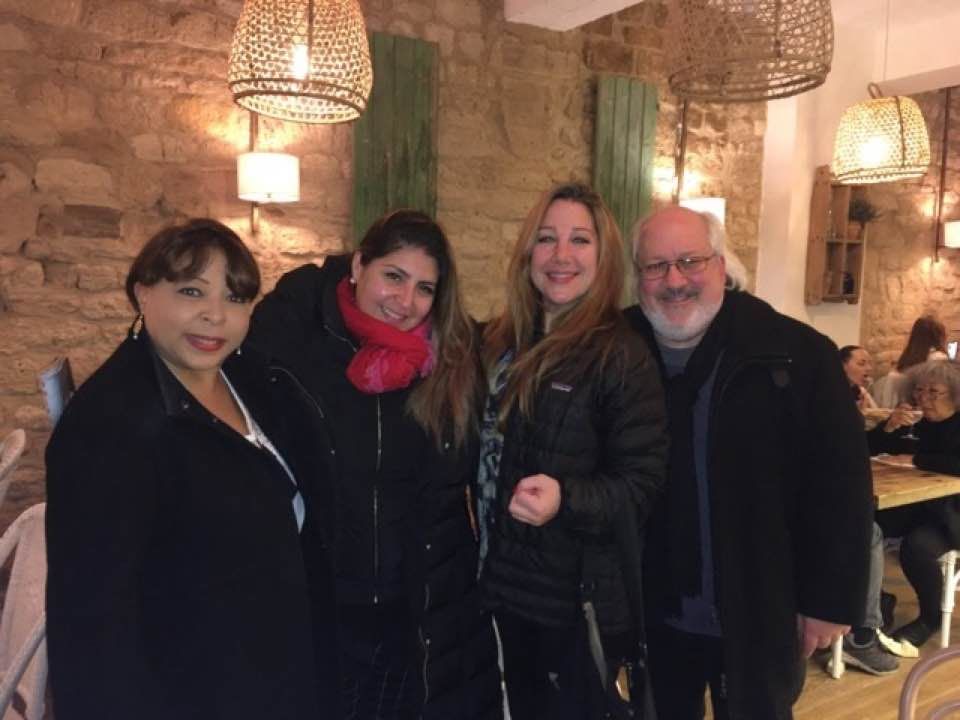 While Andrea Miller was in town from L.A. we had dinner with Sacha Boutros a singer from San Diego now based in Paris. So it was three singers and one pianist, I was able to hold my own against all odds! 
In February we had a very great night at Sunset/Sunside Jazz Club in Paris.  Leslie developed a Nina Simone show. We discussed the direction of each tune and I wrote the arrangements. The show was sold out to the point where there were extra chairs placed wherever there was any possible space. People had to stand up and move their seats so there was a way for us to walk up to the stage. I'm sure the Fire Marshall would have frowned! At the beginning of the third set, which was still very full, Leslie made her piano playing debut in France by accompanying herself playing her own arrangement of "Will You Still Love Tomorrow" with Peter and Mourad.  She had to be talked into doing it but she did and I was a very proud husband/pianist. We had so much fun that night and we were thrilled that Californians Karla Ross and Andrea Miller happened to be in town and were able to make the gig.  We had plans to record a couple of tracks from the show and do some touring with the quartet next year but the financial and social upheaval of late has put all of our plans on hold until our "new reality" becomes more clear.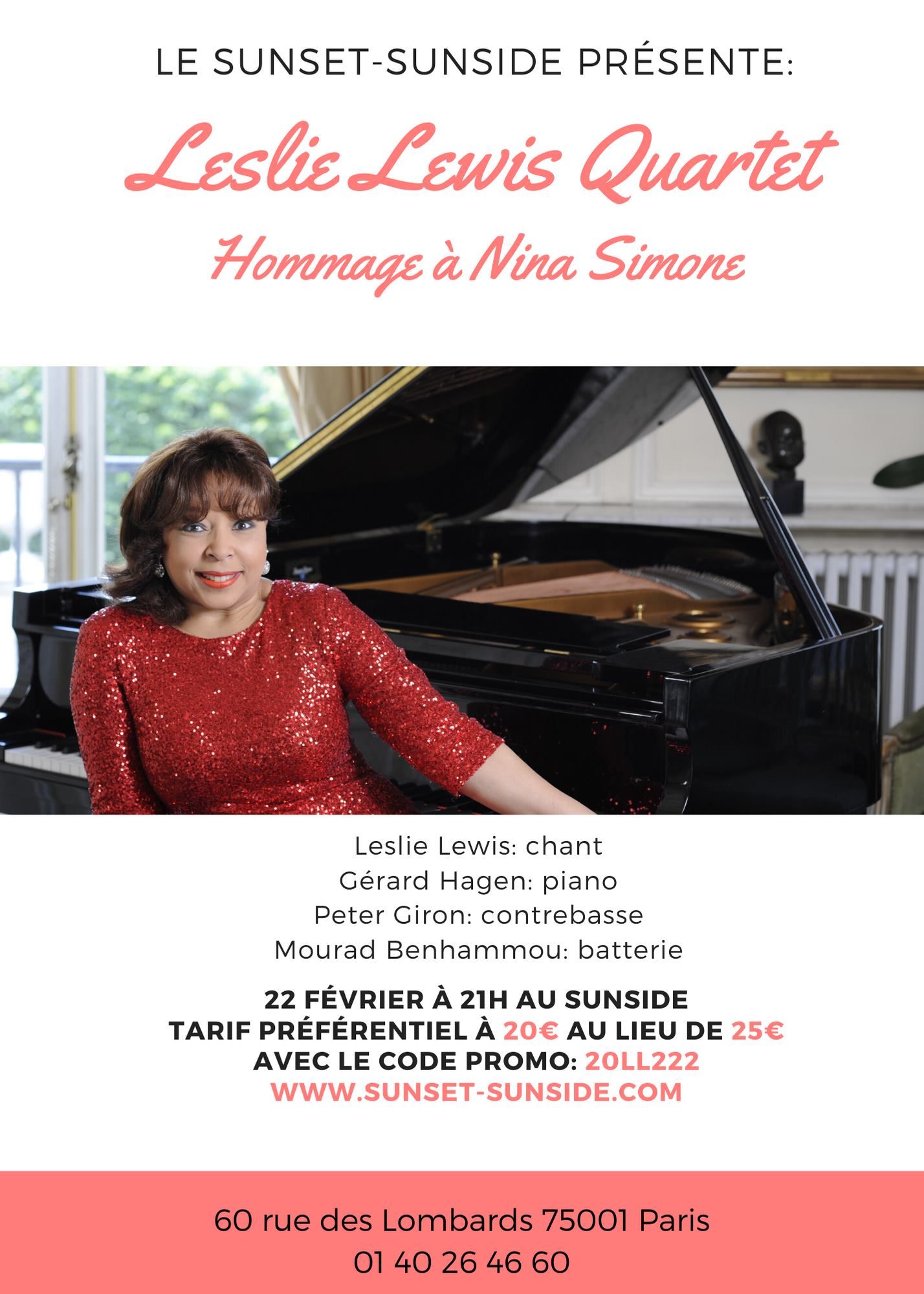 Promo for our Nina Simone concert at Sunside Jazz Club, Paris.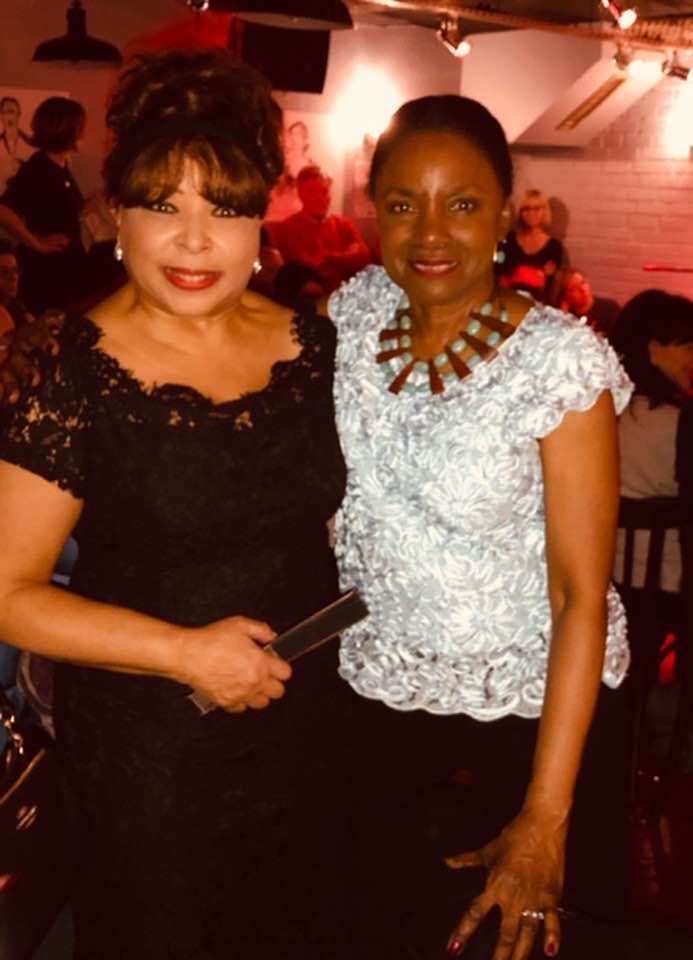 Leslie and Ursuline Kairson who was a guest artist with us on "Four Women" at Sunset Jazz Club, Paris.
So we send our best hopes and wishes to you all that you and your loved ones stay safe, healthy and whole as we push through this very difficult time. For those of you who have been able to put a smile on my face with your Corona Virus wit I thank you for your talent because laughter can help to heal during this most surreal time. 
Not sure when we will be performing again, perhaps sometime in May, but in reality at this point there is no way to know with any certainty. 
Thank you to everyone who has already downloaded "Fragile", our new recording.  It is available as a download on CD Baby at this link.  https://store.cdbaby.com/cd/leslielewis5 
 Please check our website for news and updates. While you are there please sign up for our weekly email blast to learn where you can hear us. http://www.surfcovejazz.com 
Thanks for staying in touch with us. 
Until next time,  Leslie et Gerard