Bonjour de Paris ... 
"Living in the new Normal." 
Chers Amis, 
The above title was "lifted" by yours truly from an email written by our good friends Clifford and Lydia.  Under previous conditions they would most likely be in Paris or at least would be arriving soon. This is true for a number of our stateside friends who visit Paris yearly, bi-yearly or even more often than that.  So there are a number of you folks that we miss seeing here in the city of lights. That also includes the people we know who live here that we haven't seen since we sheltered in place on March 15th. We had 57 days of quarantine and in the ensuing 5 weeks since Paris was allowed to partially open we have effectively stayed quarantined with the exception of shopping for groceries, an appointment with our doctor and our feeble attempt at exercising by taking daily walks which sometimes don't happen if we put it off too late. I am afraid that we are all becoming too used to living the new normal, separated from one another, and the result will be that we will become comfortable having fewer and fewer opportunities to be together. The word ZOOM has a whole new meaning. For my students I set up a virtual classroom including office hours, a special section for assignments, and a question and answer section using DISCORD. The convenience is very enticing but I am afraid that we have no idea what the long term consequences will be for society. In some ways I'm liking being shut in! There are so many decisions that no longer have to be made, and the headaches of dealing with our fellow man on the street, metro, bus, stores, etc., are all but gone and forgotten. It's all very comforting to know pretty much what to expect from any given day. And there is the plus of only having to look presentable from the waist up! But that's just me. I wonder what things will look like in the future as COVID-19 becomes less of a threat?  Are we forever changed as a society now that we have learned to do just about everything in our daily lives while being sheltered in place? 
Based on the behaviour of many of my fellow Parisiens, they are ready to be back with their friends with no social distancing. On those few occasions when we are out and about we see that the cafe life in Paris is as strong as ever. After the quarantine was lifted restaurants here have been able to serve outdoors on terraces if they have them.  So consequently every place in town has put tables and chairs on the sidewalk outside of their place whether there is room or not. Duc des Lombards, a jazz club that was unable to present shows on their stage has been inviting their patrons to come and enjoy cocktails on their terrace. The thing is their terrace is what most of us would call a street.  
Our summer concerts were all cancelled. Our last gig was March 14th at Monteverdi. President Macron has announced that the clubs, bars and restaurants can open this week. We have already been told by some clubs that they will not be opening until September. Our jazz cruise is set for October, but we are still debating whether to accept those gigs. But a few of the places we normally work in Paris are just this week beginning to open and happily we received phone calls to play gigs this Wednesday and Saturday (June 17th & 20th) at Chez Papa Jazz Club and Monteverdi respectively. The situation is pretty good as far as the musicians being separated from the audience so I think with social distancing it will be OK. Normally we would try to talk with some of the people in the audience between sets, but that is not going to happen until we get a better feel for the situation. Leslie and I are content to take things slow and be a little more cautions with our re-entry into professional life.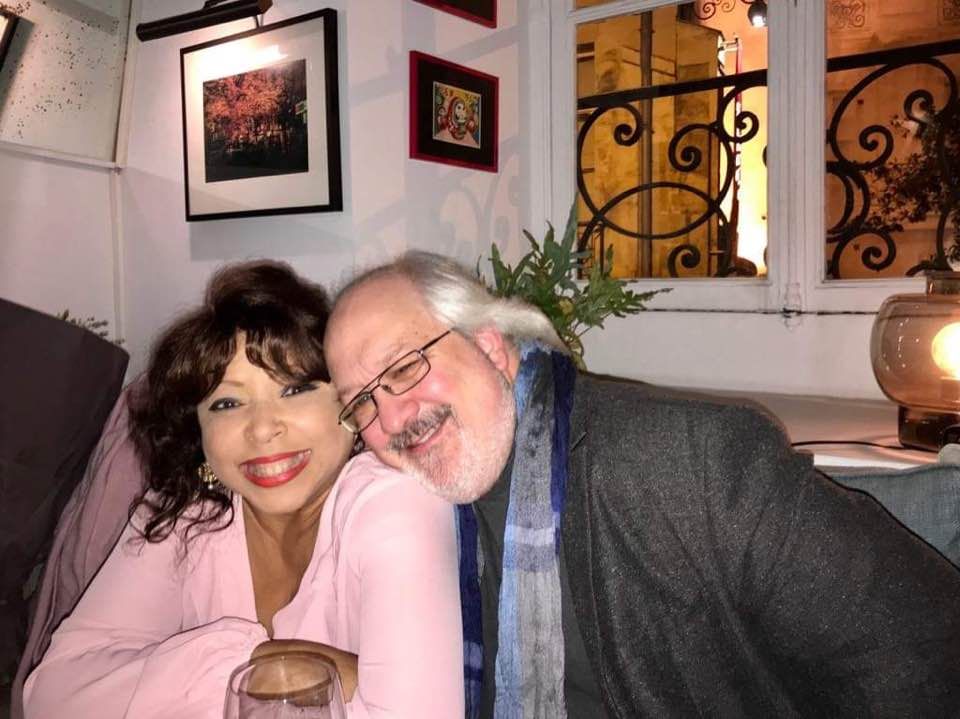 A happy pre-covid-19 memory from Leslie's birthday dinner last November at "Oh My Cod" one of our favorite restaurants in Paris.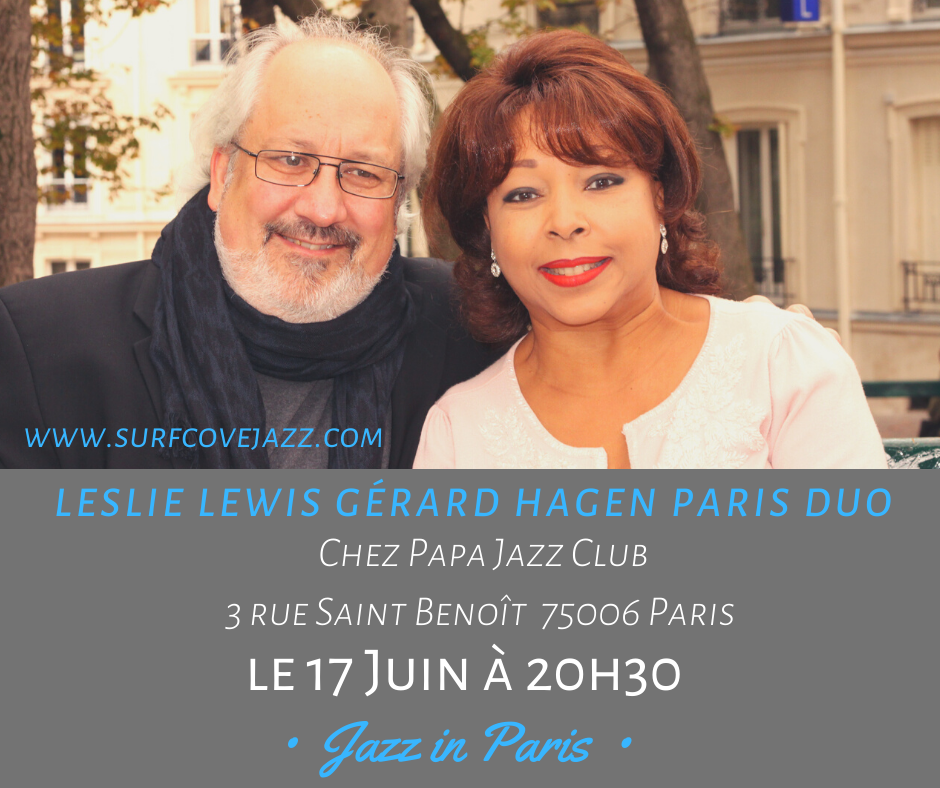 Our first post quarantine gig this Wednesday, June 17th at Chez Papa Jazz Club in Paris.  www.//papajazzclub-paris.fr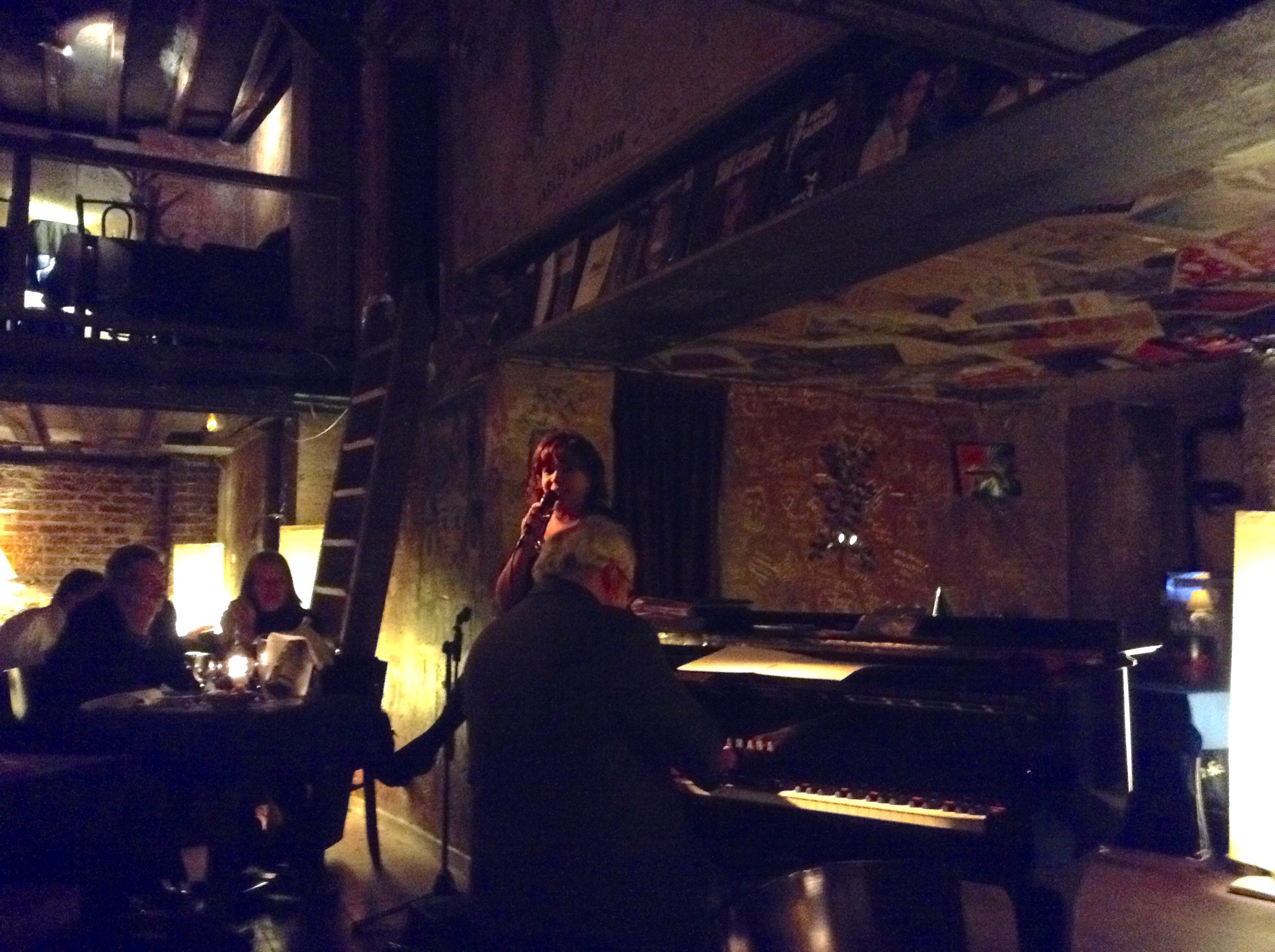 Leslie and I on a duo gig at Chez Papa Jazz Club, Paris.  www://papajazzclub-paris.fr
In an ironic twist, the time when we were all confined was the year that Paris enjoyed an unbelievably beautiful spring.  And I mean beautiful, I never thought it possible since the previous years have always been wet, chilly and overcast.  But of course this was the year that Paris actually had "spring".  This is one of those times when I am glad to be a jazz musician.  Being a jazz musician teaches us to always expect the worst in any and all situations.  That way you are always prepared and sometimes even pleasantly surprised.  So having to be indoors during the best spring season since we moved here was just another "jazz thing". The musicians who read this will know exactly what I mean. 
Last Friday, in what I hope will be my last important responsibility for this school year at IMEP, I used Zoom (there's that word again) to audition some prospective students for the up-coming fall trimestre. This past trimestre technically ending on June 5th but due to the newness of using distance learning we are giving some students a little more time to complete their work.  Many of them were good with the structure of weekly classes on campus but not so good with the self direction needed when one is learning at home using the internet. So I'll have some grading to do in the next week or so.  This distance learning thing was very labor intensive for me.  Having to communicate complex concepts in written form is much more difficult than explaining them in a class. I set up special mailboxes in my email program for each class I taught. The last time I checked there were just over 1,100 emails since mid March. So I'm glad to be in the last stages of teaching for this year. 
Thank you to everyone who has already downloaded "Fragile", our latest recording. Â It is available as a download on CD Baby at this link.  https://store.cdbaby.com/cd/leslielewis5Â  
 Please check our website for news and updates. While you are there please sign up for our weekly email blast to learn where you can hear us. http://www.surfcovejazz.com 
We hope that you are all healthy, safe and able to see better times coming ahead. Thanks for staying in touch with us. 
Until next time,  Leslie et Gerard