Bonjour de Paris ...   
"Watching, waiting and hoping!"   
Chers Amis,  
Watching our little corner of the world, we are waiting to see what's next and hoping for something that resembles a world that we can truly live in. We all have these same stories, feelings and frustrations. In spite of the pandemic, Leslie and I do our best to make a life here in Paris. Normally that is not too difficult for us.  We live in the centre of town surrounded by restaurants, parks, museums, art galleries, stores, cafes, the river Seine.  There are four clubs where we regularly work that are within an easy 5 to 10 minute walk from our home. We have good friends here, some musicians, some (thankfully) not. The best musicians from the U.S. and from around the world tour through town.  Like I said it isn't hard to make a life here, but… the pandemic. 
We now have our Anti-Covid apps on our phones.  It is necessary to prove that we are vaccinated in order to do just about anything in this country except walk down the street or shop for groceries. (Keep this in mind if you decide to visit here, particularly if you want to eat in a restaurant.) I'm cool with doing what is needed to come out of the other side of this thing, it just would be nice to have an idea of when that may be. In the meantime, except for the rare times when we eat a meal in a restaurant (outdoors if possible) we are at home when we aren't working, except for August, when much of Europe vacations and we do our best to follow suit, but in a "Covid safe" way. 
This summer our landlord planned to remodel the kitchen and bathroom in our apartment so we were obliged to be away from home for two weeks. Our first plan was to be back in the U.S. but our flights were cancelled and the rerouted flights were less than ideal. That plus the possibility that we could be quarantined upon return thereby forfeiting some festival dates caused us to make the decision to remain in Europe.  So we spent a restorative week by the sea in La Baule in an Airbnb which Leslie found for us at the last minute.  This was followed by a mellow week spent hanging with Peter and Nicole Giron in Bordeaux.  Leslie and I are very close with Peter and Nicole.  We tour, record and teach with Peter. Yet this was the first time that the four of us have been in the same room in almost two years. It was about the closest we've come to normal in quite a while.  FYI Peter Giron did a very nice interview of Kurt Elling which is available to view here: https://www.facebook.com/imep.pro/videos/365951054845923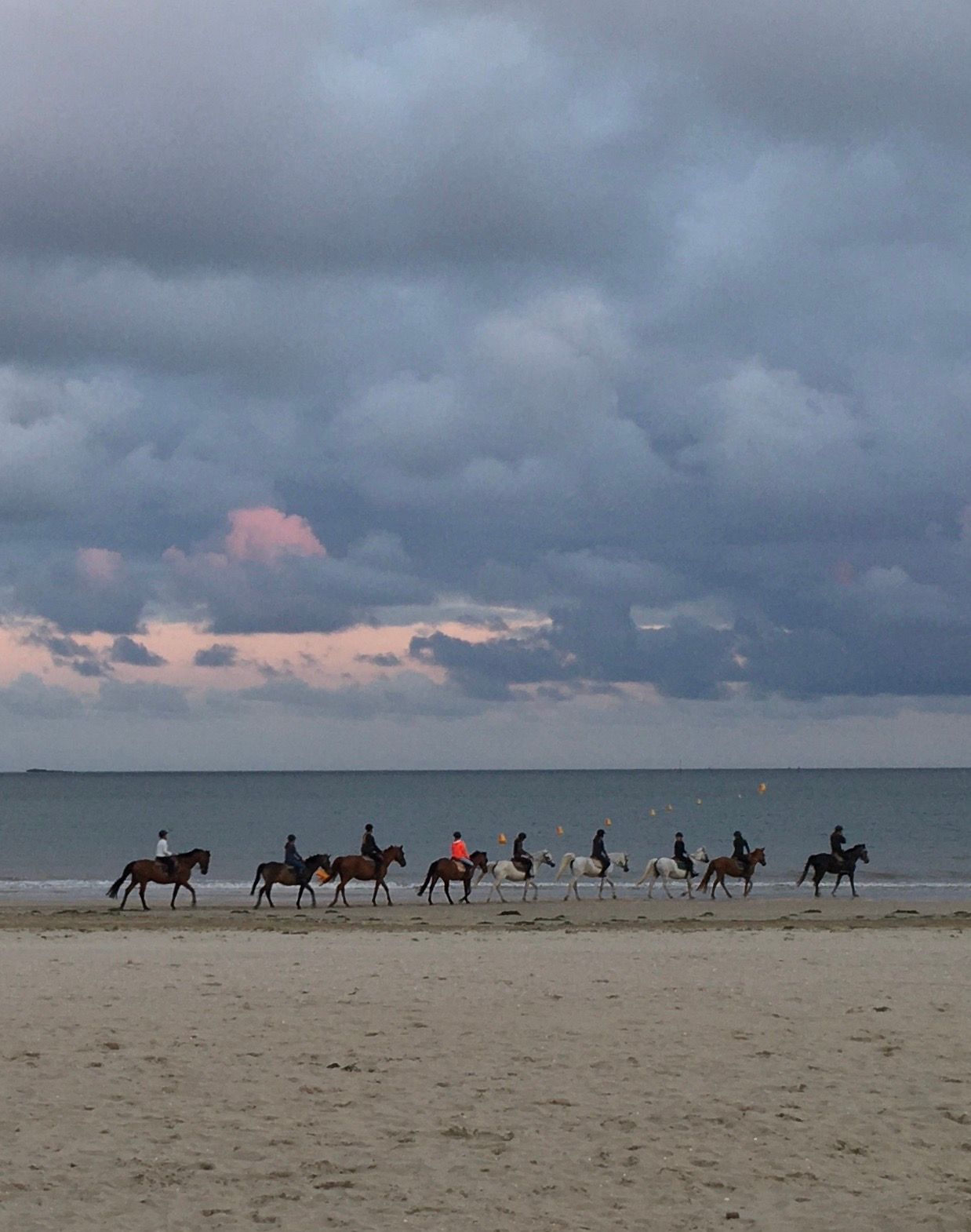 Dusk in La Baule. The horses get their evening stroll on the beach, or sometimes in the surf.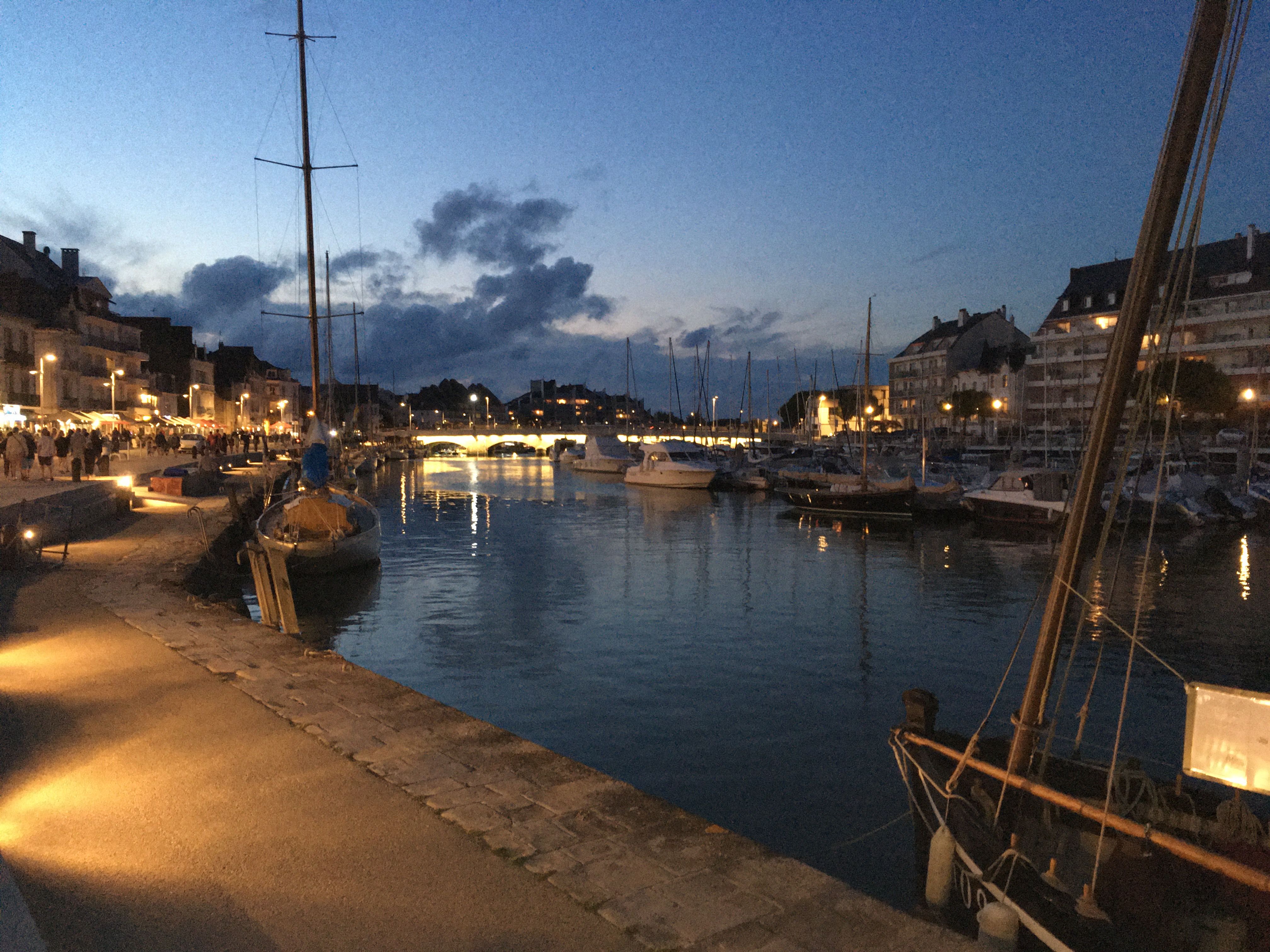 Evening in La Baule, the view is from the sea to the harbor.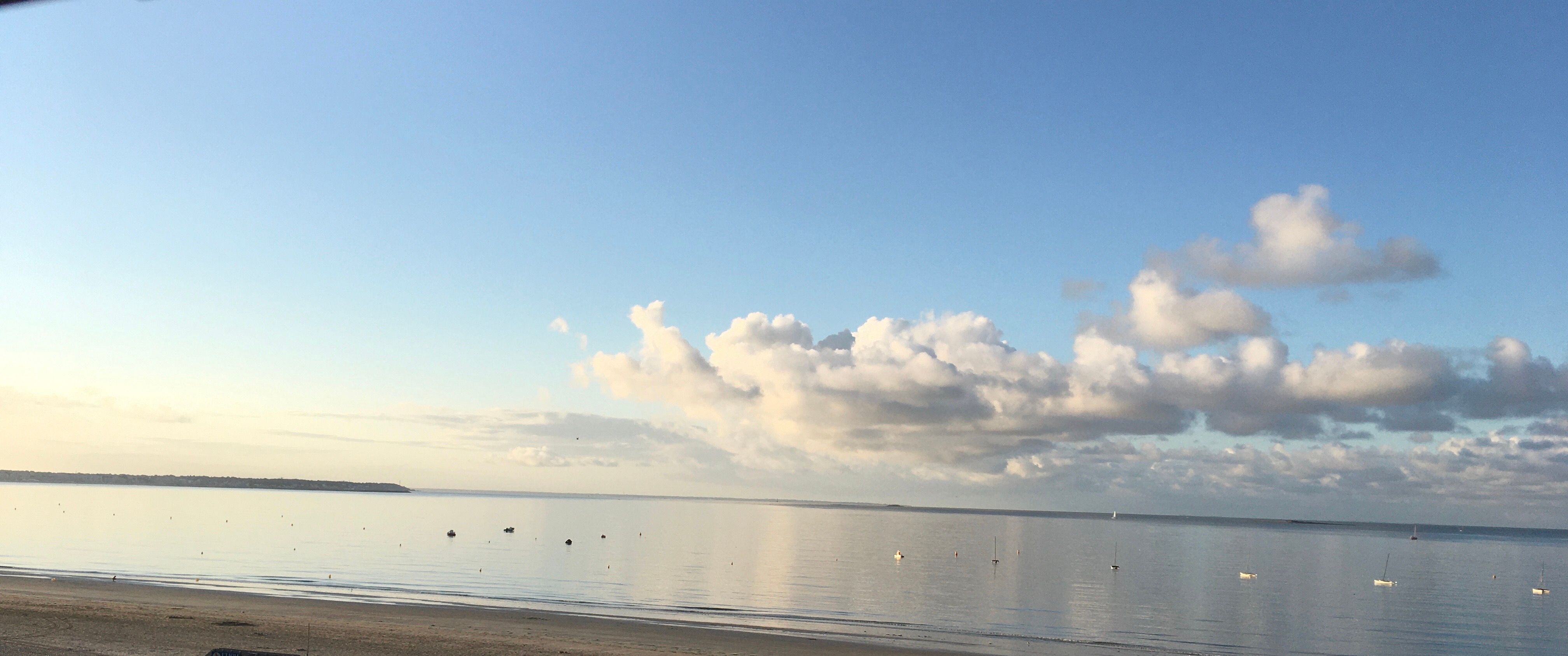 Daybreak in La Baule. The restorative powers of the sea.
The new CD ("I Put A Spell On You") has been delivered.  It is a little weird to actually write that. We have no room in our home for vinyl or books so I am used to listening to music files and reading from an iPad. I haven't purchased a new CD in probably 9 or 10 years. I still occasionally buy a book. Speaking of books, pianist, composer Fred Hersch has written a book that is a great read. His is an interesting story that combines the two disparate worlds of jazz and the life of a gay man. NYC in the late seventies, the clubs, both jazz and otherwise, the musicians, the AIDs epidemic, it's all there. Hersch is one of the few gay jazz musicians who was willing to live openly at a time when that information could well have put his career in jeopardy. 
Anyway, we are getting ready for the CD rollout in the fall. So let me apologize ahead of time for the shameless plugs that will inevitably be coming soon. I listened to the recording the other night. Normally after the tracks are mixed and mastered, often it is years before I listen to the recordings I am on.  But something made me want to listen to this one.  I was immediately taken by the quality of the sound (thanks to Jerry Kalaf at Studio J in L.A.). Next I was happy that this one is a complete departure from anything we have done before but still feels like us.  We are doing two nights (October 26-27) at Sunside Jazz Club https://www.sunset-sunside.com/2021/10/artiste/1852/7608/  these are always fun performances so if you are in Paris please consider checking it out.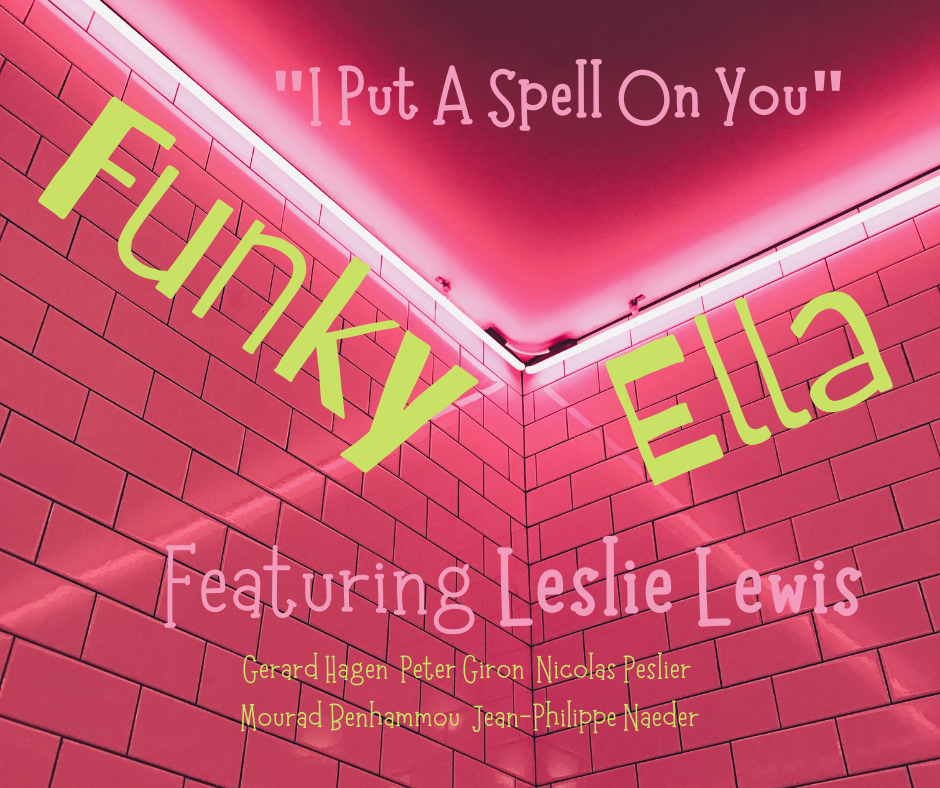 Cover of "I Put A Spell On You".
Recently we did a quartet date for the Jazz à Sables d'Or concert series. https://www.alestdesdunes.com  This is a beautiful setting in Sables d'Or Les Pins in Brittany.  One must walk along a trail from the parking lot to the venue which is in a clearing that is surrounded by trees.  The trail continues beyond the concert space so there were hikers walking past us during the late afternoon sound check.  The sound reverberated off of the trees making it a pristine listening experience. I played a Yamaha C6 grand piano which had been tuned and regulated that afternoon by a piano tech who stayed for the duration of the concert just in case something needed attention.  We had our regular quartet with Peter Giron and Mourad Benhammou. It was such a treat to be able to make music in this incredibly beautiful setting. Whoever had the idea to use that space for music was particularly inspired that day.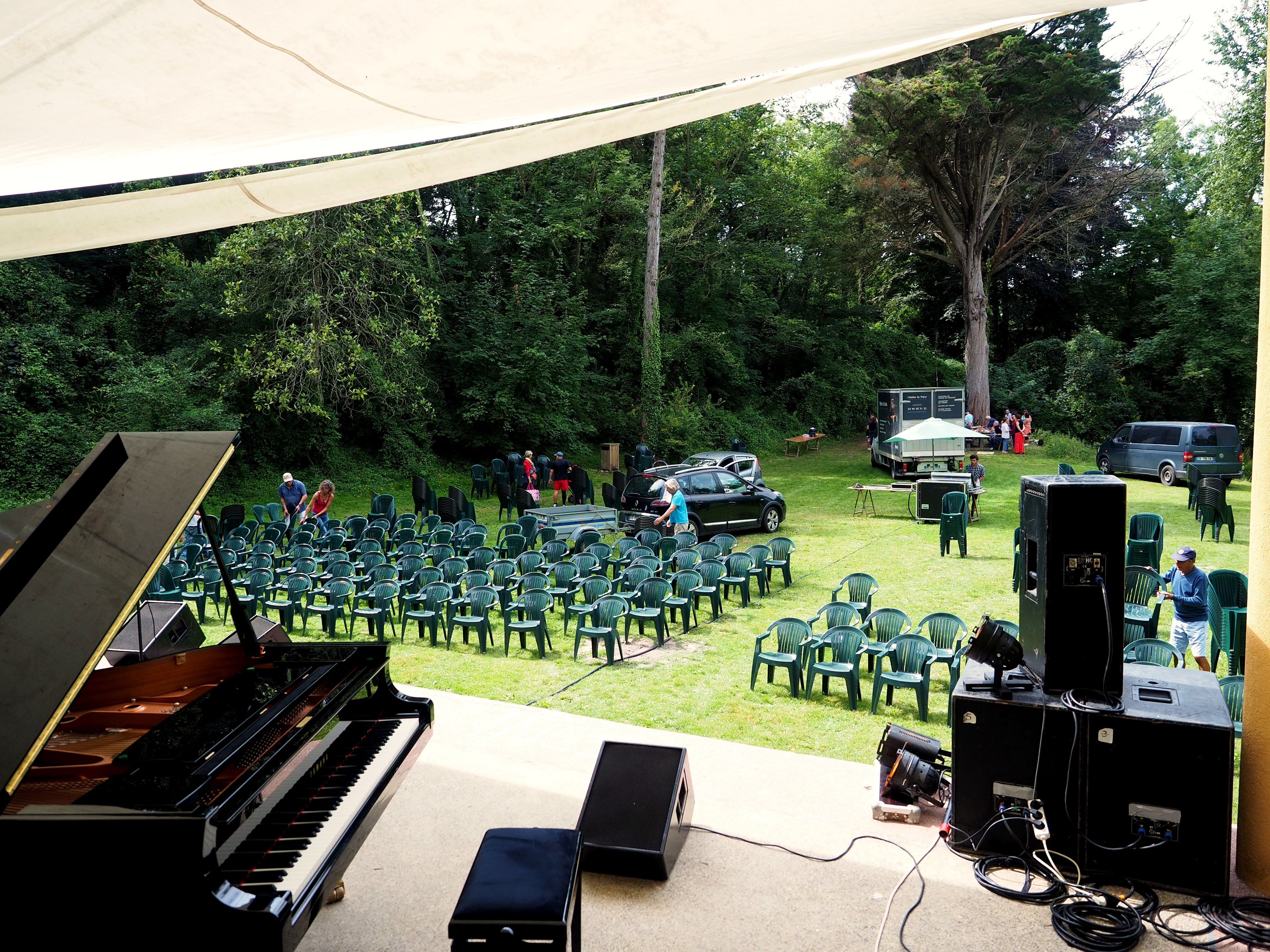 Crew setting up for our Jazz à Sables d'Or concert in Sables d'Or Les Pins.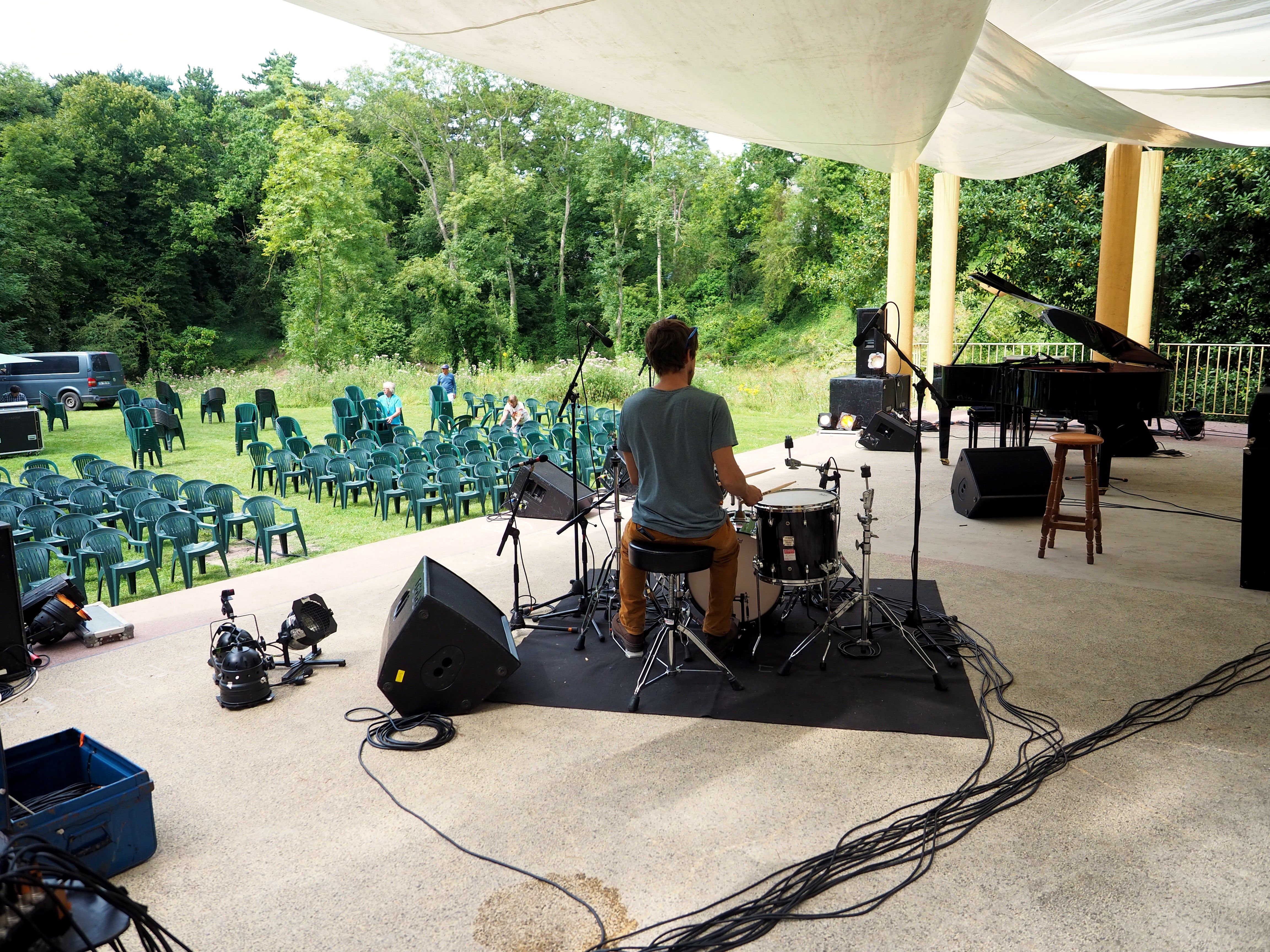 Sound tech trying out the drum mics.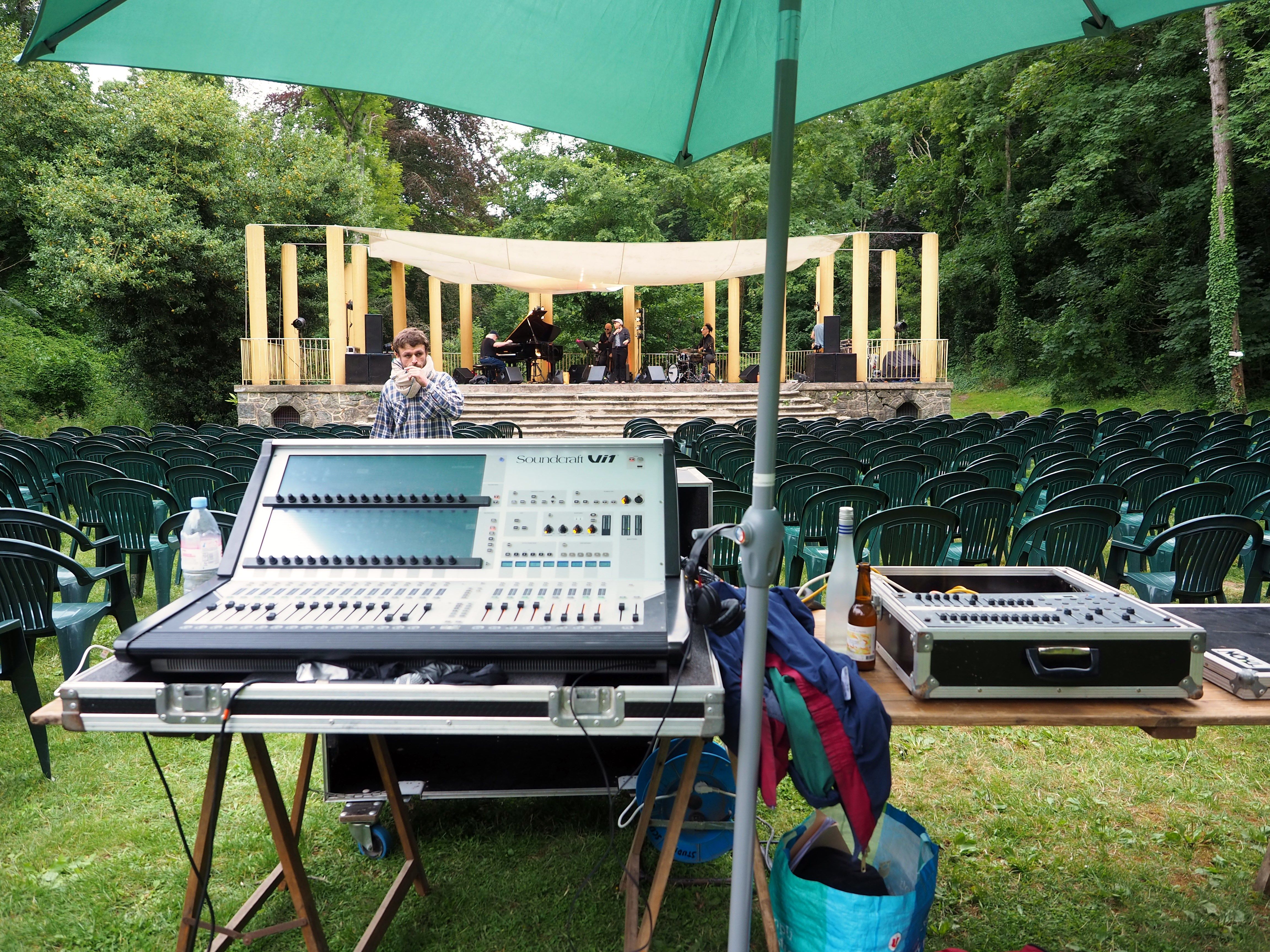 View from the mixing board.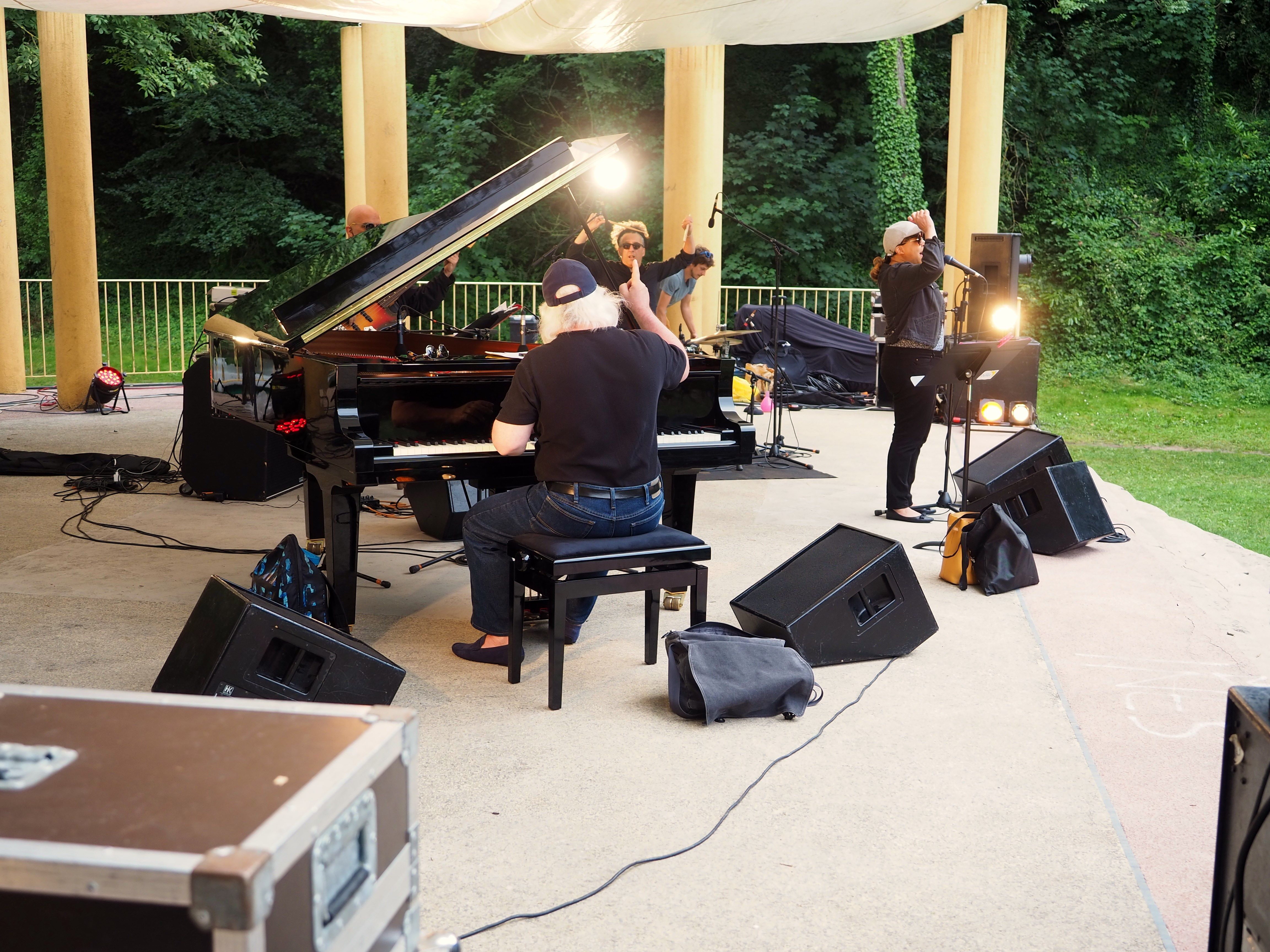 During the sound check.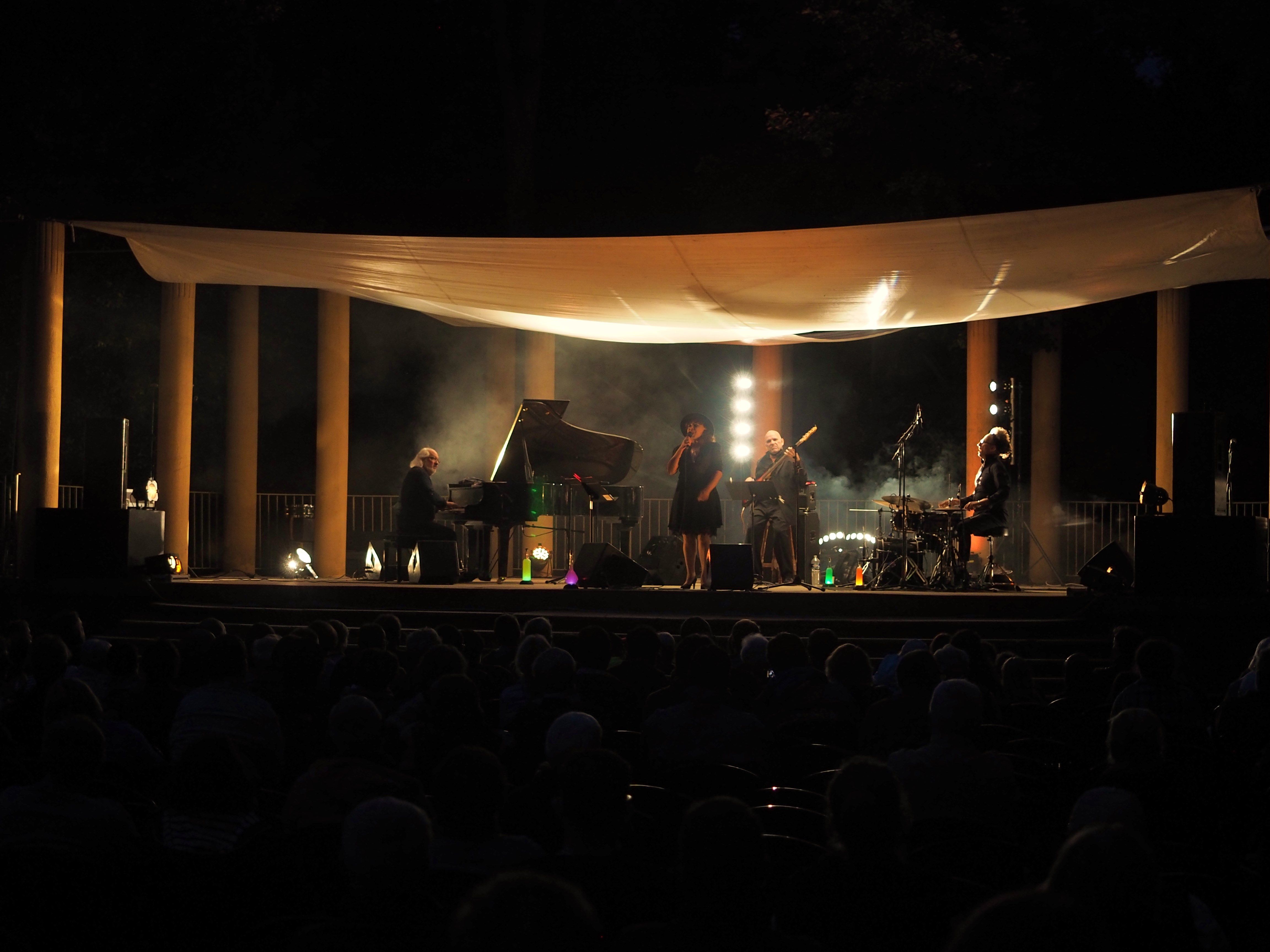 A sublime evening, and setting, for a concert.
On August 29th the FUNKY ELLA band is doing a concert at a festival near Fontainebleau. We are excited to get out in public and make some music with the new band. Leslie and I are working on new material to add to the repertoire and I can see where another recording could be closer than one might think.  In the meantime you can get an idea of the project here: https://funkyella.com/home 
Leslie and I are in duo at Café Laurent in Paris on August 20th https://www.hoteldaubusson.com/cache/files/program-5765.pdf and we are working with percussionist Jean-Philippe Naeder on August 22nd outside of Paris at Brasserie de l'Hotel de ville in Clamart. 
          ​​​​​​​Funky Ella band (L-R) Nico Peslier, Gerard, Mourad Benhammou, Jean-Philippe Naeder, Leslie & Peter Giron.
Thank you for giving us your time and attention, we appreciate it very much. Please check our website for news and updates. While you are there please sign up for our weekly email blast to learn where you can hear us. http://www.surfcovejazz.com   We hope that you are all healthy, safe and looking forward to better times ahead. As always thanks for staying in touch with us. 
Until next time,  Leslie et Gerard