Le Jazz Cette Semaine ...
Chers Amis, 
 The second installment of the new blog.  There is a BLOG page on our website www.surfcovejazz.com with a share icon at the bottom of the page if you are so inclined.  Believe me when I say that I'm grateful that as many of you read this as do and I certainly don't think this message is necessarily "share" worthy unless one has enemies they want to annoy!  On the other hand this is a brave new world of communication and connectivity, so share away if you know someone who would like to read this.  
Leslie has been amazing this past two weeks.  She had a great night at "Le Ragueneau" http://www.ragueneau.fr a restaurant near the Louvre. She works with a "house band" which features a different soloist each week. Around 11:00pm other musicians start to drop by after finishing their gigs and there is a jam session which is always fun.  Unfortunately she then battled a cold which she got from me! While being sick she still killed it last Friday at Le Defender Bar at the Hôtel du Louvre. http://parishoteldulouvre.hyatt.com/en/hotel/home.html  Our friend Marcy Vaj, L.A. violinist extraordinaire, was in town and dropped by to play.  
 Here is a photo with both Leslie and Marcy at the Defender Bar.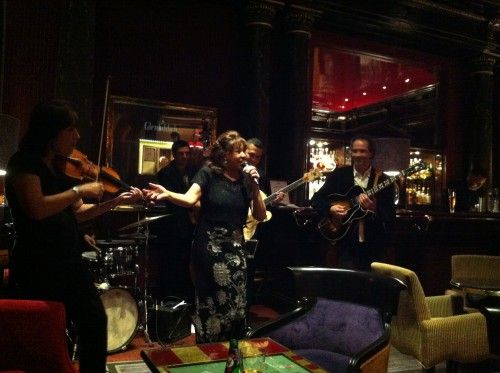 We are excited, and a bit nervous, about the new duo recording. We are on schedule to have it ready for release by the time we arrive in California in August.  We are still in the planning phase for more performance dates in O.C./L.A.  On August 4th, Leslie is at the Verizon Wireless Amphitheater in a joint appearance of J.T. and California Dreamin'  with the Pacific Symphony.
http://www.pacificsymphony.org/main.tafp=9,5,6,6&productionID=9951&PerfID=9956   
On August 11th we are back at Kobe Steak House in Seal Beach with our California band (Chuck, Joey, Jerry & Domenic). Ron Meza who will be in L.A. from Paris will join us as well. Please make reservations if you plan to attend.   In between those dates we will be working three concerts with Cal Haines and Jon Gagan in Santa Fe, Taos, and Albuquerque N.M.   We are really excited to see you and find out what's new with you. http://Kobebistro.com 
We are doing some traveling here in France over the next few months.  Previously I mentioned that we are working in a "Cotton Club" show in Monteux in southern France in a few weeks.  In July we are working as a duo in a resort in La Baule on the Atlantic coast.http://www.lucienbarriere.com/fr/hotel-luxe/La-Baule-Royal-Thalasso-Barriere/accueil.html   This past weekend I had a little too much to drink and apparently committed Leslie and I to go to Bulgaria in August when we return from California.  In my defense it was very good wine!  On the plus side Leslie is still speaking to me and Bulgaria is probably very nice.  
 Next weekend we are back at our favorite place to play in Paris, Chez Papa in Saint Germain. http://www.papajazzclub.fr  Peter Giron will be playing bass. This is an "old school" jazz room that actually has great food.
This is a photo of Leslie and me from a few weeks ago at Chez Papa. Over the years patrons have signed their names on the walls. The stairs are lit with candles and diners sit right next to the band.  Literally right next to the band!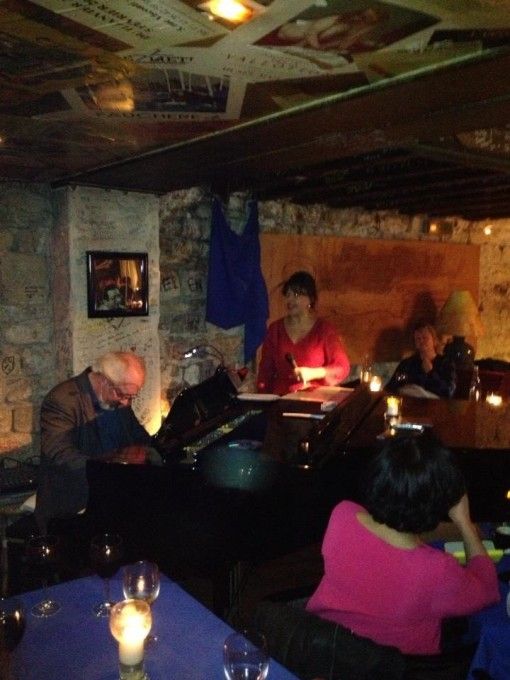 This is Peter Giron.  He is actually a very funny guy and a blast to work with.  You gotta love a guy who did a vaudeville gig that included playing for  "Zippy the Chimp".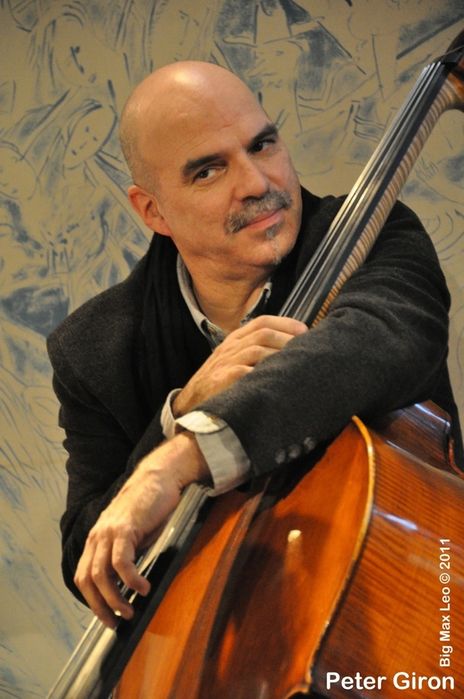 Please take a moment to add our Facebook page to your "Likes" 
 https://www.facebook.com/pages/Leslie-Lewis-Gerard-Hagen-Trio/151399944884337  
As always you can find more info about us at 
Until next time ...